When friends and family heard that we were planning on Sarah going to school in Papua New Guinea while we lived in the Solomons, there were more than a few raised eyebrows.  Responses ranged from, "Really?", "How does she feel about that?", and "We could never do that!"
With those responses, I've wondered if I should feel guilty about being separated for most of Sarah's last two years of high school.  If Sarah had said she really wanted to stay put in Dallas to finish high school, we would have honored that. Sarah has wanted to come to school in PNG.
We have been in PNG for a week and on the Ukarumpa center here in the highlands since Monday.  Sarah met some of her classmates on Sunday and was met by a group of classmates at the airstrip when we arrived here on Monday morning.  The kids, parents and school staff have been friendly and welcoming.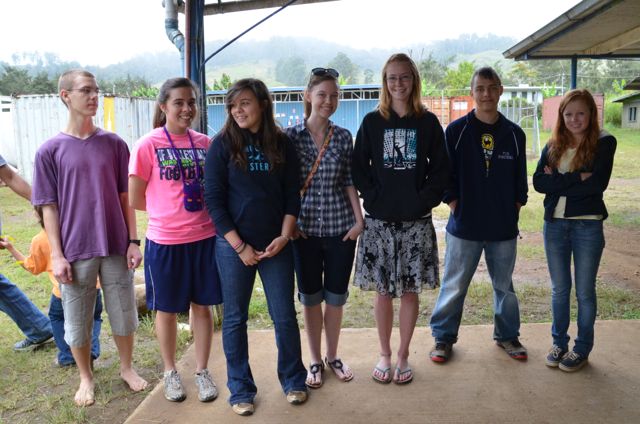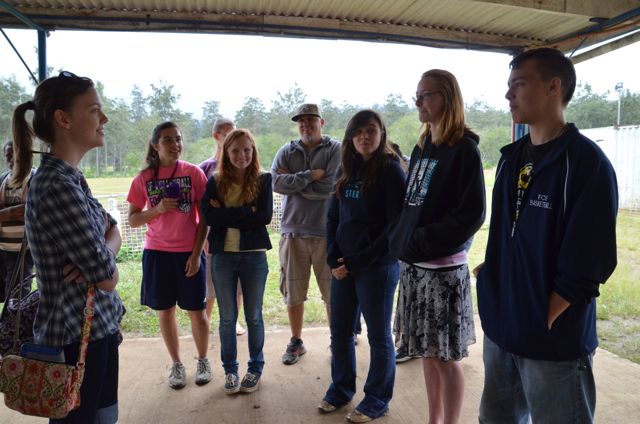 On Tuesday we went to the youth hostel where Sarah will be living to meet with her hostel parents, Marty and Sara Driggers.  With an easy going style and warm smiles they made all three of us feel good about the transition.
To help ease the transition, Sarah has been eating lunch and dinner at the hostel and only coming 'home' at night to sleep at the house where we are staying.  Starting Sunday night she will be living full time at the youth hostel.
Sarah has jumped into school and activities.  She is making friends.  The hostel parents say she is fitting in just fine.  We are so thankful.
One of the realities of coming to a school this size is that Sarah does not have the wide choice of classes and AP classes she can take.  But the experience of living in a new country and going to school and living with kids from all over the world will have lifetime benefits for her.
It reminds me of houseplants that decorate the house all winter long.  They can grow and provide beauty inside the house.  But come spring when you can put them outside, they grow like crazy and have a whole new beauty.
Will I miss having Sarah around?  Yes.  But how can I not be happy about her being in this place where she will thrive and grow in new ways?  There are sure to be challenges along the way, but sometimes that's when we grow the most.  I'm looking forward to seeing the new growth and maturity in Sarah that will come with this experience.
Just before we left the USA, I asked Sarah why she was excited about moving to PNG.  Her response, "I've prayed about it and I just feel like that is where God wants me to be for the next two years."  And really, isn't that the best growing environment; right where God wants us to be.
We appreciate your prayers for our family as we are all in new places; Tim and I as mostly empty-nesters, Emily making her life in Arlington, TX and Sarah here in Papua New Guinea.